About National DevOps Conference
DevOps(a clipped compound of "development" and "operations") is a culture, movement or practice that emphasises the collaboration and communication of both software developers and other IT professionals, while automating the process of software delivery and infrastructure changes. It aims at establishing a culture and environment where building, testing, and releasing software, can happen rapidly, frequently, and more reliably.
Implementing this culture and practice of DevOps can be easier in small, lean organisations where engineers, developers, and IT operations all sit in the same office around the same desks.
However, it is likely to be a more difficult and complicated transition in large, established organisations with complex legacy systems. Here, organisations can be plagued by siloed business functions, with little or no communication across the different silos.
If an organisation wants to change critical IT infrastructure, getting all the departments on board can prove challenging.
With DevOps it can be different – when development and operations can collaborate and work together towards the same goal, the results can be extraordinary. Organisations regularly report increased deployment speed and frequency, higher quality product output and lower failure rates.
The National DevOps Conference has its finger on the pulse as it is owned and supported by industry leading news portal DevOps Onlineand industry leading journal TEST Magazine, and is produced by the organisers of The DevOps Industry Awards
This two-day programme is designed to connect a wide range of stakeholders, and engage not only existing DevOps pros, but also other senior professionals keen to learn about implementing this practice.
At The National DevOps Conference, you can hear from peers who have successfully begun their DevOps journey; from industry practitioners sharing advice and knowledge; join in executive workshops; network and much more.
The National DevOps Conference is open to all, but is aimed and produced for those professionals that are interested in learning about the practices and culture behind the DevOps movement, in an effort to implement change in their own IT infrastructures. Therefore the content is geared towards C-level IT executives, directors, managers, and senior engineers and professionals.
Companies who attended in previous years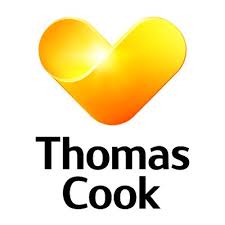 25-26 June 2019, The British Museum, London